This looks to be the logical hybrid of Orba and Instrument 1; a friendly MPE synth/controller for beginners, leveraging the oversimplified Orba software (for better or worse).
It's got 12 pads, to Orba's 8. And a "bridge" pad which acts as a strum bar.
More explanation needed on how it decides which chords to strum while you're playing your melodies.
Pressure/aftertouch is likely still based on the surface area of your finger, but there is more space for that, and rectangular pads are more predictable overall. This will also benefit the Y axis.
You do, of course, lose some of the benefits of a circular controller, such as dynamic octaves, or the "spin" gesture.
…but I'm fairly sure Orba never publicly implemented either of those things, so whatever.
Likewise, no word on whether you'll be able to select presets on the hardware, much less change key without reaching for an app.
So, it may or may not be performance-ready, nor is there any promise that it will ever get there.
But four extra pads does mean room for expansion – Orba painted itself into a corner, interface-wise.
There's also an arpeggiator which uses touch gestures to alternate between patterns (but which does not appear, from the brief previews available, to control expressive parameters during playback, such as velocity).
We have next to no detail on that; it can improve a great deal through software updates. But as a reminder, relying on software updates has been something of a gamble with Artifon.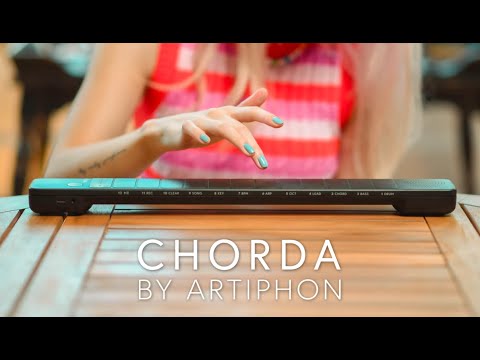 EDIT - some important questions answered in the comments section: