Anyone have this working? Just curious. If so, was it tricky to setup?
Thanx
Sorry to be clear… an Eigenharp directly plugged into an M.
yes

you need to use my project 'mec', since you need it to be headless.
mec is available on patchstorage ( alongside orac

)
you do however, need to configure it differently if you look at above repo, you will see configs for eigenharp
note: yes - i know I should documented it better - but lots of projects, do i never get around to it.
example: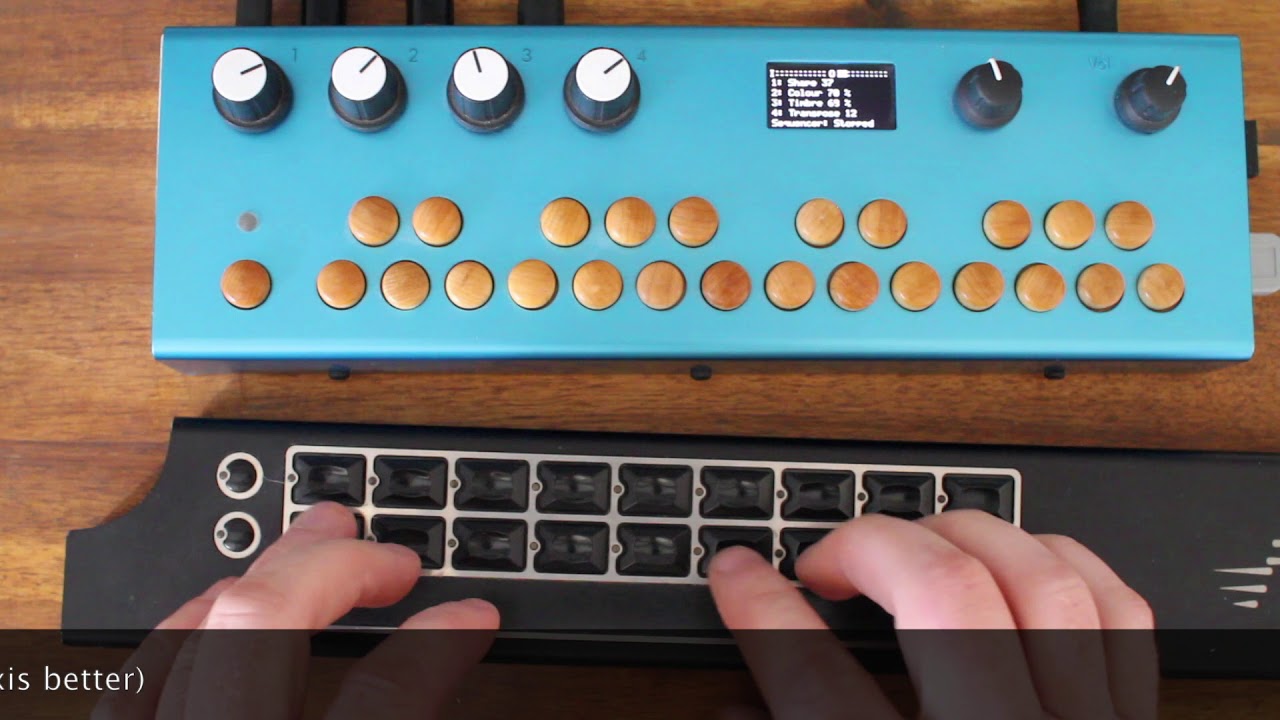 yes, it works with other eigenharps, the pico is just great for videos

organelle-m, yes it works with it … some here, saw me play the alpha on the organelle-m in portugual

Technobear, what synth patch are you using in the first part of that video?
honestly, note totally sure… i think it looks like my early Braids patch with the rings reverb…
I then modified it for OSC input from mec to control pitch/timbre and gain by xyz.
(these days, I think you can do the same with Orac, as I added mpe to it)
Thanks, that's in fact what I did – I started with your 'brds' synth in Orac and developed an MPE patch to play from my Linnstrument. Orac is great!