After updating the firmware to 1.2, my Erae Touch no longer seems to be transmitting MIDI data over USB for the MPE keygrid element. It still transmits MPE data through its MIDI out port, and It also transmits MIDI data for individual MIDI channels; it's just MPE over USB that does not seem to work.
I am using Ableton Live 11.1.5 to manage the MIDI transmission, so perhaps the problem lies in the MIDI configuration in Ableton. Here is a screenshot of the MIDI settings page: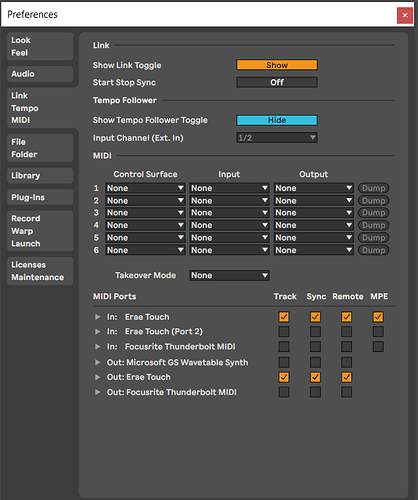 Is anyone else experiencing the same issue?