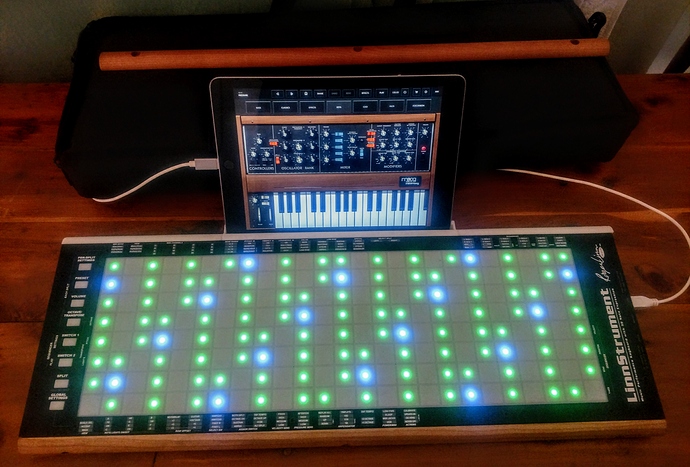 Purchased new a year ago. Includes 3D-printed iPad holder designed by Geert Bevin, case, wood piece removed to install iPad holder, and original packaging. Does not include pegs for guitar strap.
Condition is like new. It has been in my smoke-free home studio since I bought it. If interested, email me at robert@lauriston.com.
$1000 obo, buyer pays shipping.