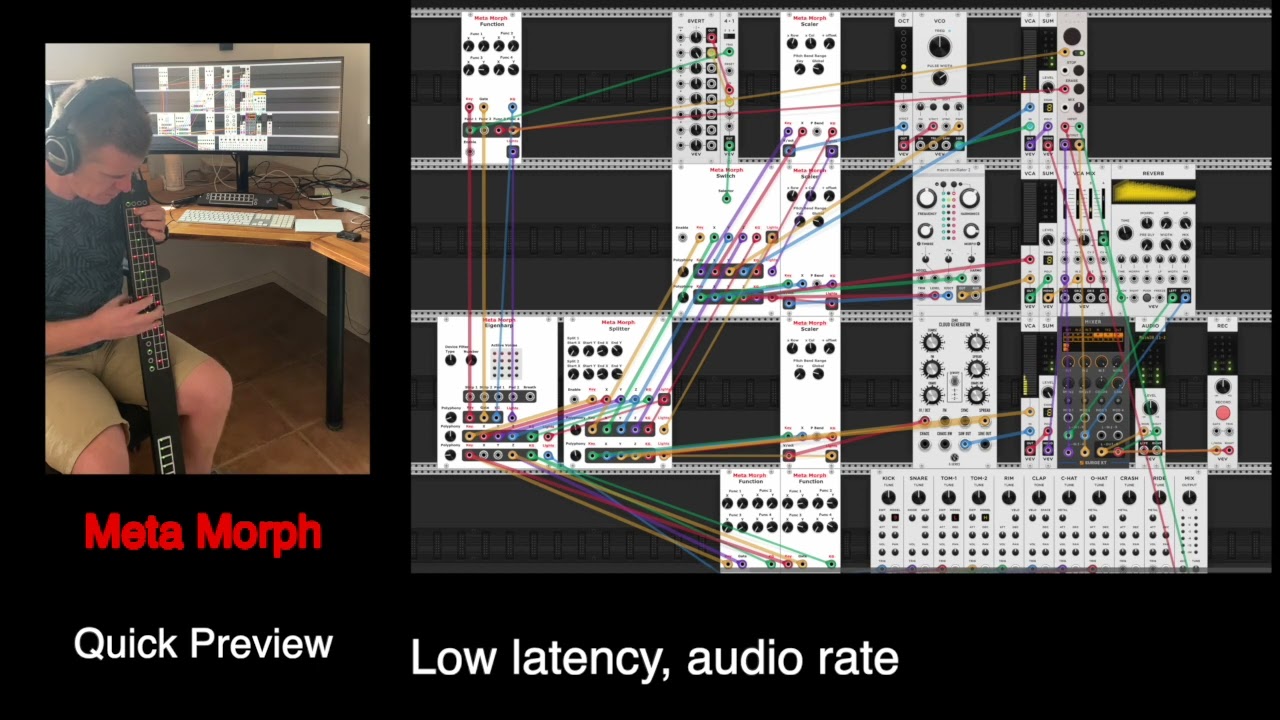 A quick preview of my latest development project, a new exciting way to use your Eigenharp.
Use your Eigenharp with VCV Rack (Free or Pro), no additional software required!
Running an audio rate, full resolution… no middleware/protocols, native eigenharp goodness

all this, combined within the vast ecosystem that is VCV Rack.
and being modular, its open to extension, anyone can create new modules designed to support the Eigenharp.
Watch this space… it's coming to vcvrack some time soon !