Thank you all for the insights guys, wow this forum is really awesome! It is so fun experimenting with the MPE and tinkering with the midi 2.0.
I ended up doing something like this. It appears to work pretty good with Haken controllers in "127" mpe mode, also works good with the Rise controller. I will test soon the Osmose controller and see if it can be accommodated for the bright or poly cc87 and pressure mechanism .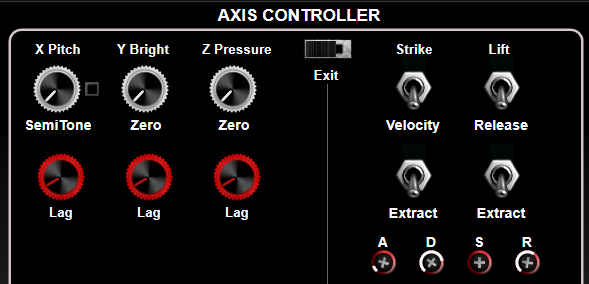 It appears that only poly voices of the synth/filter/model section will respond to note expressions. If used on an effect that is single voice processing it takes the last note CC value.
I can route regular midi CC global pitch bend to channel 1 and it appears I can use a mix of signals note expressions or regular CC's.
I am getting a much better picture of how to hook the source controllers to the destinations. Thanks again everyone for the help this group is super knowledgeable.