Hi folks, I hope it's not against the rules to share mono expressive synths here ;).
Two months ago I took a pause from work and I'm taking a shot at making synthesizers full time. For my first project I want to find something as simple as possible in order to have it ready this year. So I gave myself 3 rules: no screen, no injection molds, and no custom sensors.
I landed on Wiggler. It's a mono 2D expressive synth using a flexure and linear hall effect sensors. It's inspired by Ondes Martenot, Duduk, and mono synths like Sirin and Mono Lancet. Please check out this video for more details, I'm happy to answer any questions.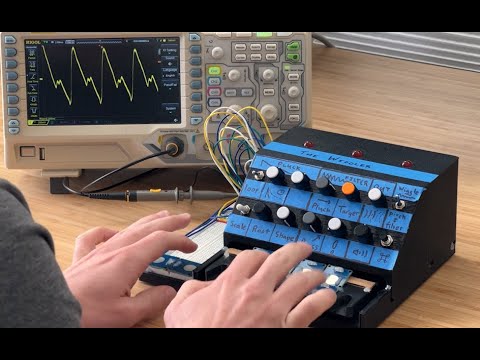 Next step is to learn how to make PCBs so I can make V2, here's the panel so far. I definitely have lots of thinking to do to get to the final set of controls. Suggestions welcome.