So, a small metal clip is a bit of an achilles heel for the Eigenharp Tau. It connects the instrument to a strap that goes around the neck. These clips are quite hard to come by these days and was originally sold as an optional extra, so I think several of us in here would like a DIY variant.
This is the full strap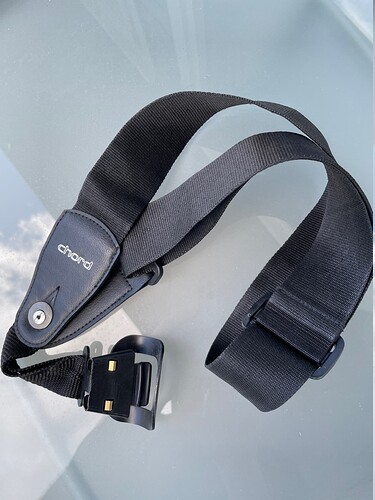 A closer look, with phone for size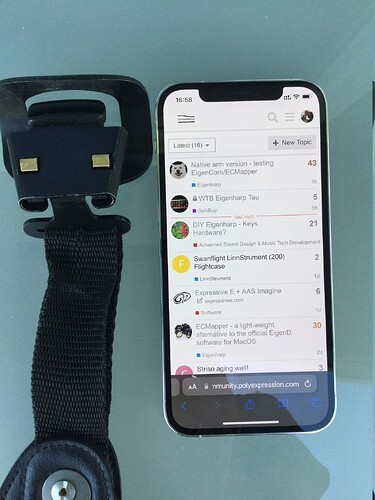 The outer rounded part with a hole in the middle will be rubbing against the body when playing. The inner "handle" is a bendable metal plate that releases the clip when bent because the two bronze blocks gets pulled back.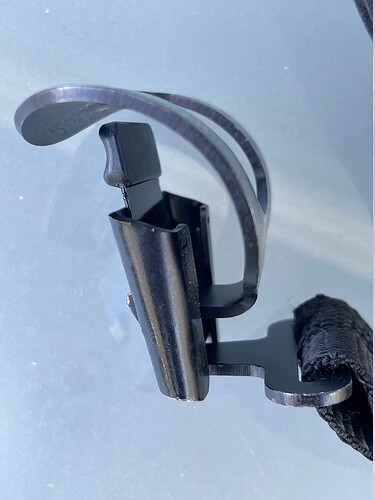 The slot on the Tau that this goes into is attached by screws. So in theory I guess the whole slot could be removed and replaces if there is some existing product that could work. The Tau weighs 2.1kg, so there will be some strain on the part that sticks out at a 90 degee angle and attaches to the inner strap.
Any ideas how to go about this? I think I might have access to a CNC machine in my home town. Perhaps this could be a combination of wood and a metal plate? Wood and 3D-printing? I'd gladly spend some cash to get parts made somewhere if such a service exists…