Looks like MPE is finally coming to Ableton Live in v11.
Interestingly they also are adding poly pressure support for push as well.
They've taken the automation lane approach, not quite as neat as cubase ( where expressions are attached to notes) but looks good.
I wonder if their new per note probability is coming from same 'tech' - perhaps this might open things up to more per note modulation.
( a bit like Electrons workflow?!)
btw: if you have a Live 10 (or possibly 9?) license , you can join the Live 11 Beta program

https://www.ableton.com/en/beta/
installing now !
icon is a nice shade of pink…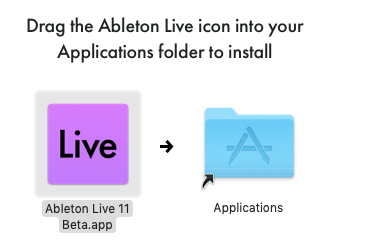 I take that back… video was misleading, they are attached to individual notes, and you can do things like lasso (select) notes in the piano roll to edit, its pretty straightforward.
also the modulation envelope has all the controls you can do in normal live editing mode, e.g. curves
very cool… im impressed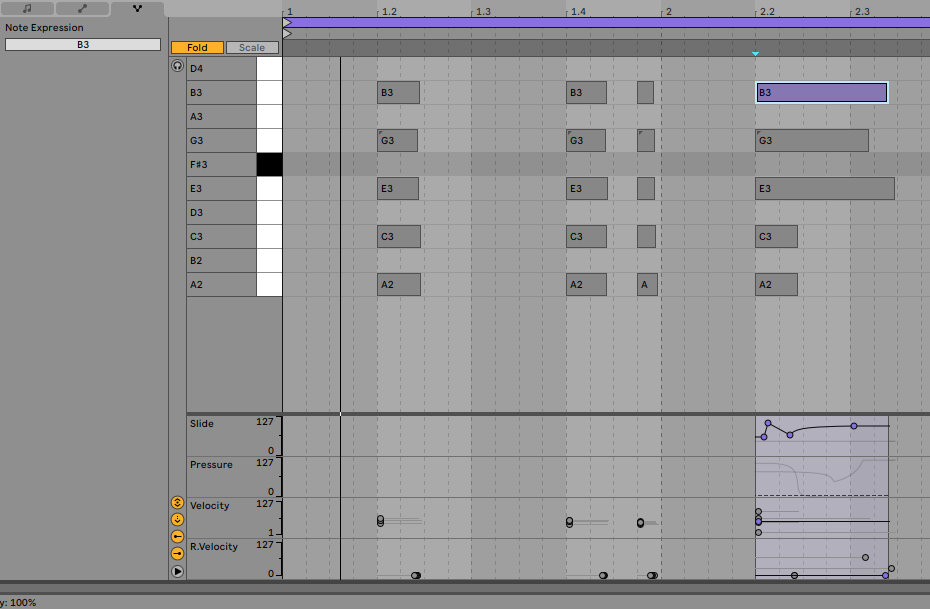 more playing… have to say, its shaping up to be a really nice update…
one missing feature, Id love to see the 'simplfy envelope' feature on MPE data
as we know, MPE devices can put out a lot of data… so that could really help clean up the envelopes which would make them much easier to edit.
(if you download the beta, you can go up vote my suggestion for this : L11-SUG-0361)
I've yet to play with the new comp-ing feature which looks really good…
but I need to install beta on my laptop, and move upstairs where my hardware is sitting, to see how that works out… high hopes for it.
(also to try the linked tracks which I think is related)
ummm nop…
Our Live 11 Beta version is available for all owners of Ableton Live 10 Suite and Live 10 Standard .
apologies, must have misread Live 9 and Live 10 , rather than Standard and Suite

Yepp, I only have Live Lite, didn't work. Nice try…
Huh, maybe I'll give Ableton another try. I got sick of their broken MIDI implementation but haven't found another DAW I liked much.
Any announcement about upgrade eligibility and prices? I have 9, didn't buy the upgrade to 10.
Upgrade to Live 10 Suite with free upgrade to Live 11 is currently $199 for owners of Live 9 Suite.
One question to the Beta testers: Are the bundled plugins of the Suite Edition now also MPE capable? Particularly the physical modelling stuff from Applied Acoustics is really nice (I have some of their plugins outside of Live, but at least the VSTs weren't MPE compatible up to now). If they support MPE now, this would be a strong argument for Live…
not everything is MPE enabled (yet?)
from my quick check…
MPE enabled
Wavetable
Simpler
Sampler
External Instrument
VSTs/AU
NOT MPE enabled
Operator
Impulse
Tension (AAS)
Collision (AAS)
Electric (AAS)
Analog (AAS)
(apparently some midi fx too (like Arpeggiator) - though not checked this)
also , Max 4 Live now supports MPE, this could be a big thing…
(note: Max/Msp has supported MPE for a while… just M4L that was hampered)
however, worth bearing in mindthere are still a few things they have not released in the beta yet… e.g none of the new devices. There aren't many MPE presets, so I expect more to come, Id also be quite surprised if (at least) Operator is not MPE enabled for release.
as far as Ive seen, the Beta is really stable - and I think has all the 'big ticket' items for 11, but there are still a few things yet to see… I suspect a bit more MPE and also the Push I think will see a few extras.(*)
normal dev stuff… you to the high priority architectural stuff, and other nice to haves will come IF the beta doesn't throw up any nasty time consuming issue… if its does, then they can slip those to a point update (11.1).
---
(*) a lot of new features don't appear to be accesible on the Push yet, so expect this to change a little.
If the arpeggiator doesn't support MPE yet, max for live will at least resolve that.
(max 8 ships with an "mpearp" object. we can pretty much paste the help file into a max for live device, and run with that)
---
Side rant!
"MPE in max for live" is exactly that.
It is not the free-for-all on multi-channel MIDI that many of us were hoping for.
Previously, all incoming data was re-routed to channel 1. This blocked the possibility of MPE devices in Live. A bunch of us were anxiously awaiting this MPE support to reverse that, because it blocked other functionality that we were counting on.
No such luck on that.
What we now have is "MPE mode" for our MIDI devices. This still reroutes MIDI channels. It just does so with MPE in mind. They cycle automatically, round-robin style.
I think I've made peace with that.
The approach they've taken lines up with, and explains, some of the strange wording we've heard re: MIDI 2.0, where people say things like "each cable represents 16 instruments, which can optionally have 16 MPE voices" instead of "MIDI 2.0 supports 256 channels".
(I guess we, as developers, shouldn't expect to differentiate between 256 discreet channels. Just 16 groups of arbitrary voices. Good to know!)
So, that was disappointing, as someone with a ten year backlog of multi-channel devices to implement. But it gives me new marching orders re: what to campaign for.
And really, I'm thrilled with what is unlocked.
Also:
They mentioned that poly aftertouch is now supported on Push 2. They did not mention that it's also supported on other controllers.
(I just confirmed that it is, finally.)
I think is because (unlike other midi modes) MPE has a particular usage for channels.
i.e. some are voice channels, but we also have the master channel (and split) , so to just view them as 16 channels is kind of misleading.
(of course this is how its implemented, protocols are often implemented on top of other protocols)
also there are questions related to where voice allocation is done…
it does feel more natural most of the time for it to be in the sound source… not the controller, so Im not surprised this appears to be the approach taken by many applications (including live/max4live)
(though of course, not maintaining the controllers voice mapping does have disadvantages too)
I submitted my feature request for another mechanism to handle multi-channel input in max for live (and up-voted your request, about simplifying the data).
I don't anticipate them rushing something as extensive as I'm suggesting out before 11's launch, if ever. But I know that the developers see these requests, so I can at least say that I've done my part, and move on.
So, can you please explain this to uninitiated? Can I play Wavetable in MPE mode, Madrona Labs Aalto, Plasmonic? Can I use the Striso as my MIDI MPE controller?
Or should I have stayed in Logic?
Of all the things in Live 11, this is probably the thing that will convice me to upgrade from Live 9. The 20% off Live 10 and automatic upgrade to Live 11 is really tempting, just need to get the all clear.
How does it compare to MPE in Bitwig?
I hope Live 11 don't smooth mpe midi cc to much like in Bitwig. I quit Bitwig for Cubase just for that. A shame because I really like it.
A question for live11 beta tester :
I saw on some screen shot a mpe midi device with a Rise and fall lag parameter.
How it is working, it's global for the mpe device?
( rise and fall should really be implemented in all mpe instruments like in the Eaganmatrix, Axoloti or Plasmonic)
Does live give us access to other Mpe goodies?