I have started working on something. GitHub - KaiDrange/ECMapper: Two applications for the EigenLabs Eigenharp instruments. The console app "EigenCore" reads data from the Eigenharps and then transmits that data via OSC. The standalone/VST/AU application "ECMapper" receives the OSC data and converts it to midi as configured in the UI.
A VST3/AU/Standalone Juce application. So far just the UI and saving/loading the layouts as XML. So not really that interesting yet.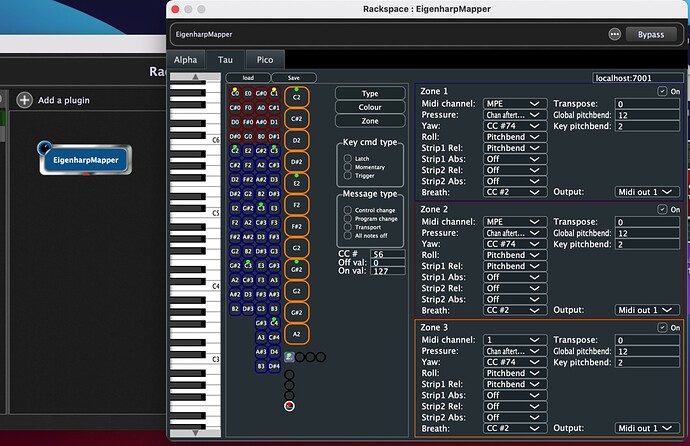 I've experimented with sending/receiving OSC and generating MIDI, so I think I know how to do that part. However, I tried to make an app using EigenLite by looking at MEC and doing some cargo cult programming, but that didn't go too well.
So, I think the plan now is to dig into the details of MEC to try to learn what needs to be done from here.
@thetechnobear I currently believe I should learn how MEC creates the MecMsg objects and then send something like that via OSC. And then look at your mec_midi_processor/mec_mpe_processor on how to convert those messages to midi on the receiving end. Does that sound about right?