completely by accident, Ive noticed that embodme.com now has a new support section!

click on this and you come here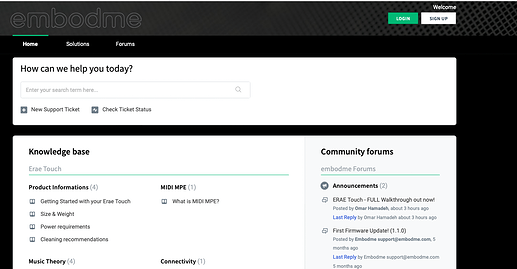 so, we can see some FAQ/Knowledge base and also a community forum
however, I did try to signup … and whilst the registration seems to have worked.
It didn't give me a password… and If I try 'forget password', then it says you need to contact an administrator - so not sure if this is properly 'live' of not…
@embodme … is it live? can users register?